Get a free digital download of Scott's latest book on intestinal parasites.
What is your #1 health priority?
Click by topic
Welcome from Scott W. Webb
"Your Personal Health Revolution Begins Here!"— with services provided by Scott W. Webb in Nashville, Tennessee. If you struggle chronically with weight-gain, bloating, irritability, headaches, lethargy, and irregular bowel movements, it may benefit to learn more about how your large intestine plays a role. In fact, it is thought that many health issues begin with poor gut health.
I have discovered this to be true, and have experienced my own personal health renewal through correct colon cleansing. For the past 16 years, I have provided safe and beneficial colonic therapy sessions to many in Nashville, TN. This has led to a greater sense of wellness and happiness in the clients I see. I can also assist you in taking your colon detoxification further by offering colonic training services, so that you can perform regular colon irrigation on yourself at home.
A more recent therapy offered is hypnotherapy. Whether you want to quit smoking, lose weight, or become more focused on becoming a success in life, love, or work, hypnotherapy can assist you in doing so by positively influencing your own self-talk. Hypnotherapy has been incredibly effective in changing the lives of many, simply by allowing them to access and better control their subconscious thoughts.
When it comes to both colonic treatments and hypnotherapy, many people have limited experience. In most cases, these therapies are poorly understood. However, it is worthwhile to investigate as you are likely to experience beneficial results.
Please feel free to contact me Monday through Friday during business hours for queries. Thirty minute phone consultations are free, but often must be scheduled. Call me today to discuss your hypnosis or colonic therapy questions for a better, healthier life.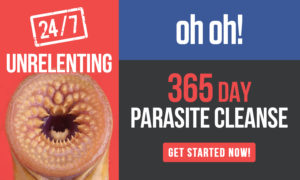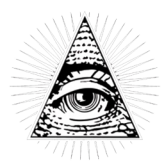 The statistics tracking illnesses in America reveal that something isn't working. Do we really need more books about HEALTH? Or another newfangled diet peppered with supplements and the occasional round of antibiotics?
Probably not, suggests Scott W. Webb. Perhaps we might peer under the veneer of what's going on and change the entire conversation regarding specific variables connected to what's actually at play. The system right now doesn't have handles and people are in need of handles, so they themselves can understand and manage their own change and empowerment. So, each chapter is designed to be like a new pair of glasses — put them on and now you can see.
If the average American already understood it without reading this book, then the statistics tracking illnesses in America would reflect it. The conversation is about how to rise above a somewhat hilarious social conditioning and to step into what's slightly more amazing. In fact, for the traditional health therapist or dietary consultant, this stuff is guaranteed to blow your mind.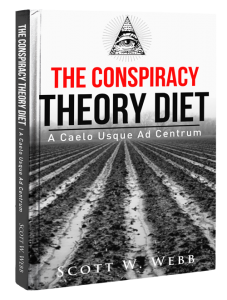 All kinds of dietary options have been presented, but few trace the path of food sourcing, farming methods, and recent preservation and safety concerns. Starting with the common potato, this book analyzes what might have gone wrong in recent years. This extends to a whole variety of foods including tomatoes, blueberries, onions, corn, and salad greens. Plus, most meats sold in grocery stores and served in restaurants — gone wrong.
The bottom line is that the whole food system in America borders on many bizarre levels of conspiracy theory. This must be taken apart before dietary advantages can be understood and appreciated. Some things are so odd, who would believe it?
How does the U.S. FDA office work? What are labs analyzing when it comes to food safety? How is the general public protected? Because the statistics of illness seem to suggest that Americans are mysteriously growing more ill and dying younger than ever before in history.
It's helpful to understand how food digests and how man-made chemicals are interpreted within the human body, triggering potential Domino effects as internal organs lose function. Micro-processes matter. What's actually behind widespread depression, childhood illnesses, low iron, low thyroid, high cholesterol, diabetes, obesity, cancers and tumor growths, sleeplessness, inflammation, allergies, constipation, and more? We need to know.
This detailed analysis traces popular attitudes toward wellness and medicine back to the Roman Empire with candor, wit, and unusual insight. Americans spend triple on health care costs versus Japan with a four-and-a-half year lower life expectancy than Japan and many European nations. Why? And what's a probiotic?
Follow the path of conspiracy theory applied to food and medicine in ways that will make you laugh at the sheer absurdity. Laughter is good medicine because conspiracy theory says the system is designed to generate illness and the question is: Are you and loved ones next?